The Great Britain & Ireland Travel Difference.
Our travel experts go far and wide to bring you the very best in travel news and opinions. Why accept anything less?
We believe no two getaways should be the same. We take the time to find your perfect escape.
EXCEPTIONAL Gardens of Southern England, and Chelsea Flower Show A delightful program which be planned for garden enthusiast groups! A lovely tour combining the private gardens [...]
Between Malin Head on the northern coast and Old Kinsale Head on the southwestern shore lies a /1,500 mile trail where adventure and nature collide. Touring route [...]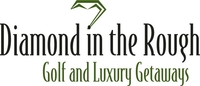 Please note: Great Britain & Ireland Travel was formerly Diamond in the Rough Golf & Luxury Getaways.