There are many options for travel itineraries for Ireland ranging from a quick 3 night weekend jaunt to a 30+ day long leisurely journey.  Whichever you choose will leave you with great memories and ready to plan your next trip to the Emerald Isle.
These are just suggestions for popular tried and true itineraries, you can add your own twist or we can suggest an idea for anything you might be interested in.
 A 7 night program.
A 8 day/7 night vacation in Ireland is a chance to enjoy the island's natural beauty, explore great castles and explore some historic natural and popular attractions.
Since this will be a relatively quick trip it requires some compromising since some locations will need to be left out or hurried through however it is still possible to get a good comprehensive tour of some of the most spectacular parts of the country.
This program would be best if flying into Dublin Airport and departing out of Shannon Airport.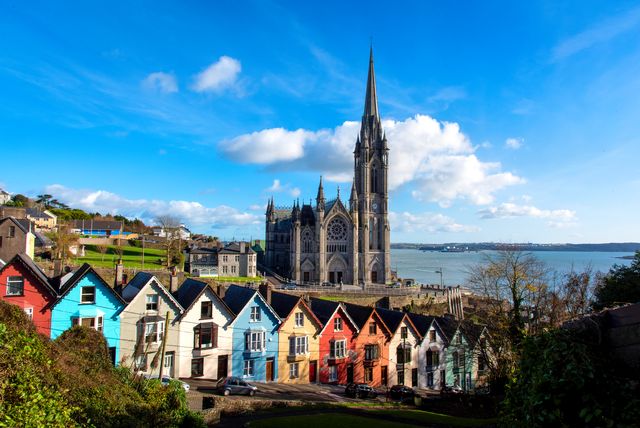 Arrival in Dublin and first night:
Depending on the arrival time of your flight there is usually a good amount of time to cover the highlights of the city.  Dublin is very accessible city and most attractions are within walking distance of each other.  Grafton street, Trinity College Library (home to the Book of Kells), St. Patrick's Cathedral and Dublin Castle are all worth seeing. A good way to become acclimated with your surroundings is by taking a hop on hop off bus tour and then revisit places of interest on your own.  In late afternoon you may want to visit one of the whisky distilleries or Guinness Storehouse before heading out to dinner or a pub.
Overnight in Dublin
Kinsale – County Cork
Driving to County Cork from Dublin can be done in about 3 hours if driving direct however there are some interesting places to stop along the way – Powerscourt House and Gardens,  National Stud and Japanese Gardens, the vibrant city of Kilkenny, the Rock of Cashel, the lovely town of Waterford and Cobh, which is an interesting village with a good heritage center.   The South of Ireland is beautiful and the village of Kinsale is a great base to discover the area as well as experience one of the many restaurants that are well known in this "culinary capital of Ireland". While in Kinsale – explore this lively fishing village and harbor and its attractions.  Nearby is the city of Cork and Blarney Castle  (and yes, people do kiss the Blarney Stone — to gain the gift of the gab) and Blarney Woolen Mills.
Overnight in Kinsale
Kinsale and Killarney
There are two possible ways to get to Killarney from Kinsale: one is to take the main highway type road and the other is to take the scenic coastal route traveling through towns such as Clonakilty, Baltimore, Skibbereen, Bantry and Baltimore.  Before arriving into the city of Killarney you can stop and visit Ross Castle and Muckross House which is a nice stop also for a bite to eat or afternoon snacks – the whole family will enjoy the beautiful gardens and traditional farms that will show how rural Ireland lived and changed over the course of the decades or drive around the lakes with the help of a Jaunting Cart (horse and driver) for a unique way to tour the area.
Overnight in Killarney
Killarney – Ring of Kerry tour
The Ring of Kerry (or Iveragh Peninsula to give it its correct name) is part of the mystical & unspoiled region of Ireland, that has attracted visitors for hundreds of years. Its spectacular beauty is beyond question.  Touring around the "Ring" is considered one of the finest drives in the world. From rugged cliffs to golden beaches, small villages and pastures green to peat bogs and picturesque mountain ranges.   There are a variety of attractions makes this one of the most diverse and interesting day tours that one is likely to experience in their travel adventures. From ancient stone forts to landscapes carved out of rock by the Ice Age, from sparkling lakes to mountains and even sheepdogs.
Overnight in Killarney
Dingle Peninsula –  another full day tour with spectacular scenery but a different perspective and attractions than the Ring of Kerry. 
Experience the rugged beauty of the Ireland's southeast coastline of the Dingle Peninsula which takes you right out to Slea Head – the most westerly point in Europe. From Killarney, travel through scenic mountain regions and along Ireland's rocky beaches. Spot ancient huts, historic buildings and lovely towns. Stop to take in the views and visit Dingle Town with its welcoming pubs, fish and chip shops and Irish (Gaelic) speaking folk.
Overnight in Killarney
Galway and Connemara
Galway is a friendly and vibrant town, with an energetic vibe, many attractions, traditional Irish music venues and lovely surroundings such as Connemara and the Aran islands.Driving from Killarney to Galway will take about 3 hours passing through nice Irish villages and the city of Galway is fun to explore, shop, bike around, walk along the harbor and listen to traditional music in but if you are not too tired of driving — a drive through the Connemara region and a visit of Kylemore Abbey is definitely worth it.
Overnight  in Galway
Cliffs of Moher and last day
Depart Galway and enjoy your last day full day in Ireland and maybe the highlight of your trip.  This stretch of Ireland is full of beautiful spots including the Burren, the famous Cliffs of Moher, the towns of Doolin, Lisdoonvarna and Ennis.  No trip to Ireland should be without seeing and experiencing the Cliffs of Moher, the cliffs rank among the most popular attractions in Ireland thanks to their imposing drop and expansive views.  There are a few options for attractions when continuing to your hotel which could include the city of Limerick, Bunratty Castle and Folk Park or Adare village – known as "the prettiest town in Ireland".
Overnight in either Bunratty, Adare Village, Ennis or Newmarket on Fergus.
Day 8 – Enjoy one final Irish breakfast before making your way to Shannon Airport for your departure flight.
Day 9 – Call us to make plans for your next trip to Ireland!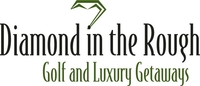 Please note: Great Britain & Ireland Travel was formerly Diamond in the Rough Golf & Luxury Getaways.