Activities for Everyone.
Vibrant cities, breathtaking scenery, lively pubs, traditional music, historic ruins, championship golf, quaint villages, working farms, cold Guinness and pure single malts, festivals, Michelin star restaurants…
There are a variety of outdoor pursuits which we can arrange for you to enjoy.  Great Britain and Ireland are famous for not only golf course but for their hills and mountains for hikes, walking tours or picnic lunches.
The ever present water is another formidable feature and lends itself to many activities such as boating, river and loch fishing, kayaking, sightseeing cruises, surfing and even scuba diving.
For animal lovers – Falconry demonstrations, Sheep dog demonstrations, farm tours, horse riding tours, reindeer farms, and bird watching are available.
Outdoor adventures can also include land yachting, off roading, mountain biking, bike tours, segway tours, historic, literary or scenic walking tours, garden tours, film location tours (Outlander, Game of Thrones, The Crown, Downton Abbey, Braveheart, Dr. No, Skyfall).
For those who imbibe there are distillery tours, pub crawls, literary pub tours and for foodies there are food market tours, oyster and mussel farm tours, smokehouse tours, cheese making tours, cooking classes, organic farm tours.
Whatever your special interest is you can be sure that there is an activity, tour, attraction or demonstration that covers it.
Book and famous author tours and festivals, kiltmaking demonstrations, behind the scene theatre tours, sewing tours, traditional music and dancing tours, shows and demonstrations, museum tours, golf trip, food tour, garden tour, whiskey tour, the list goes on and on and on!
Destinations.
Where beautiful landscapes mingle with vibrant, eclectic cities and their iconic landmarks. Your British Isles vacation starts here.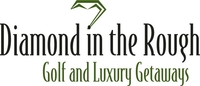 Please note: Great Britain & Ireland Travel was formerly Diamond in the Rough Golf & Luxury Getaways.