Great Britain & Ireland Travel.
Great Britain and Ireland Travel specialists have personal connections to our areas of expertise, we have spent the past 25 years delving into each nook and cranny of these territories and while we know these lands like the back of our hands we continue to make countless visits to:  meet with our local staff, personally inspect a long and varied range of accommodations, research newly developed roads and the best routes, meet and compile lists of stellar guides, hone in on authentic experiences, continue and develop new relationships with our many suppliers and keep a finger on the pulse of the most recent changes, improvements and new things to offer our clients.
Since no two travelers or trips are alike, we spend time listening to what you consider the perfect trip that matches your budget, timeframe, interests and expectations.  Then we go to work and design an extraordinary trip, with transportation, accommodations, tours, activities, and an overall customized program that reflects your tastes and passions.
We take pride in preparing personalized travel documents which will provide a slew of information including confirmed reservations, descriptions of accommodations, day by day touring suggestions, area "must-see" attractions and events, maps, restaurant recommendations, travel tips, guide books and contact information.
Working with Great Britain and Ireland Travel is easy and convenient, we love what we do and it shows. We are located in the USA so your work day hours are ours too, we can also be reached in the evenings, weekends and whenever needed.  Our prices are in USD so there are no fluctuating exchange rates or foreign transaction fees.   Our goal is to provide the best service possible, exceed your expectations by planning an affordable luxury vacation and leave you with wonderful memories.
Give us a call or send an email – we look forward to working with you!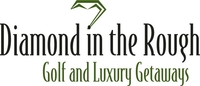 Please note: Great Britain & Ireland Travel was formerly Diamond in the Rough Golf & Luxury Getaways.