From Castles to Guesthouses.
We are very proud of the collection of accommodations that we have to offer for your holiday plans. They are among the very best that Great Britain & Ireland have to offer. In most cases we personally know the general manager, owner or director of each property.
Throughout our many years in this industry we have visited, stayed in, met with sales directors or done extensive research on all of the properties that we suggest, our collection ranges from deluxe castles, manor houses and sleek city hotels to quaint cozy guesthouses.
We are able to suggest a perfect accommodation to fit any type of budget or requirement. It is of utmost importance to us that each accommodation meets high standards and the staff is friendly, helpful, respectful and welcoming to each and every one of our clients that come through their doors.
To give real service you must add something which cannot be bought or measured with money, and that is sincerity and integrity.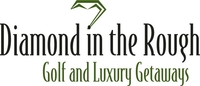 Please note: Great Britain & Ireland Travel was formerly Diamond in the Rough Golf & Luxury Getaways.