Itineraries Designed Just For You.
Providing a memorable experience tailored to the discerning traveler…is our history, our mission and our specialty. We specialize in customized travel itineraries for Ireland, Scotland, England and Wales.
We specialize in designing luxury vacation packages to Ireland, Scotland, England and Wales. From the cozy guesthouses scattered throughout the many towns to the awe inspiring castles that define the word deluxe, you will be given a warm welcome, impeccable service and sincere appreciation for your visit.
Whether you travel to Ireland or Scotland for a weekend getaway or a month of exploring, you will be left with memories for a lifetime.
You will never forget your travel experience and we will provide you everything you could ever need to make your trip as perfect as possible.
Luxury Destinations & Tours.
Why Choose Us.
Below are specialty tours we have arranged in the last year…
Luxury Accommodations.
Our collection of accommodations are among the very best that Great Britain and Ireland have to offer.
Throughout our many years in this industry we have visited, stayed in, met with sales directors or done extensive research on all of the properties that we suggest, our collection ranges from deluxe castles, manor houses and sleek city hotels to quaint cozy guesthouses.
We are able to suggest a perfect accommodation to fit any type of budget or requirement. It is of utmost importance to us that each accommodation meets high standards and the staff is friendly, helpful, respectful and welcoming to each and every one of our clients that come through their doors.
Once you have traveled, the voyage never ends, but is played out over and over again in the quietest chambers. The mind can never break off from the journey.

Pat Conroy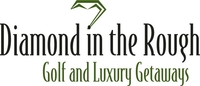 Please note: Great Britain & Ireland Travel was formerly Diamond in the Rough Golf & Luxury Getaways.