Dear Travel Agent,
Great Britain & Ireland Travel works with a number of retail travel agents all over the world. We pride ourselves in extending a level of service to your clients that will ensure that they will enjoy a travel experience in luxury and style. We are pleased to extend a travel agent commission for clients who wish to book any of our luxury itineraries.
If you have a client who is thinking about visiting Great Britain and/or Ireland then please do not hesitate to contact us at [email protected] (or complete the form below) and we will get in touch to begin planning their perfect itinerary. Please indicate your preferred date and time to receive a call and we will be in touch to explain how we work and begin customizing a luxury getaway on your behalf.
If you would like your clients to see Ireland in luxury and style, to feel the character and meet the characters then look no further get in touch today and we assure you of our best attention.
Best regards,
from the Team at Great Britain & Ireland Travel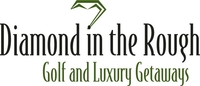 Please note: Great Britain & Ireland Travel was formerly Diamond in the Rough Golf & Luxury Getaways.