Nobody knows your golf game better than you do, the same way nobody knows how many rounds you are comfortable playing, what type of hotel you are most at home in, if you prefer driving on your own or would like a driver/guide, if you have a time-frame for traveling or budget to stick to.
These are some of the questions we ask before putting a trip together for you, we do not offer cookie cutter set itineraries, everything is customized to suit your expectations.
However we are also here to make suggestions, offer advice, supply our knowledge, give helpful hints, confirm the best tee times, make dinner reservations, know where the best pubs are and best music playing, suggest must see attractions and provide sightseeing options.
We also honor your requests, acknowledge opinions and concerns, arrange transfers, hint on what you should not miss and what you should…and so much more…
We will provide you with the trip that is perfect for you, that you have looked forward to and will look forward to coming back to do again and again.
So whether you want to play golf twice a day or twice a week, have a handicap of 1 or if golf IS your handicap, stay in a castle or in a guesthouse, stay for 3 days or 3 months, need a van for 5, a car for 1 or a coach for 48, desire a chauffeur or helicopter, need a itinerary planned for the non-golfer or a schedule planned for the 12 golfers, need to stick to a budget or if the sky is the limit….
We' ve done it, we may not be pros on the golf course but we are pros at what we do. Our goal is to work with you and develop a travel program with everything on your wishlist taken into consideration.
The following are popular sample itineraries for Scotland and Ireland, these can be done as is or customized to meet the ideas you had in mind, give us a call and we will get started on putting your passion into action.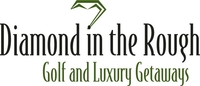 Please note: Great Britain & Ireland Travel was formerly Diamond in the Rough Golf & Luxury Getaways.