We are committed to protecting your privacy
Gbanditravel.com collects only the information given to us by you that is commensurate with providing you with a satisfactory service. This Policy indicates the type of processes that may result in data being collected about you. Your use of this website gives us the right to collect that information.
Information collected
We may collect any or all of the information that you give us, including your name, address, telephone number, fax number and email address.
Information use
We use the information collected primarily to process the task for which you visited the website. All reasonable precautions are taken to prevent unauthorized access to this information.
Disclosing information
We do not disclose any personal information obtained about you from this website to third parties. We may also use the information to keep in contact with you and inform you of any update about your order. You will be given the opportunity to remove yourself from any mailing list or similar device.
Changes to this policy
Any changes to our Privacy Policy will be placed here and will supersede this version of our Policy. We will take reasonable steps to draw your attention to any changes in our Policy. However, to be on the safe side, we suggest that you read this document each time you use the website to ensure that it still meets with your approval.
Links to third party sites
Our web site may contain links to web sites operated and maintained by third parties, over which we have no control. Privacy policies on such linked sites may  be different from our privacy policy. You access such linked sites at your own risk. You should always read the privacy policy of a linked site before disclosing any personal information on such site.
Facebook plugins

Our website includes plugins for the social network Facebook, Facebook Inc., 1 Hacker Way, Menlo Park, California 94025, USA. The Facebook plugins can be recognized by the Facebook icon on our site.
When you visit our site, a direct connection between your browser and the Facebook server is established via the plugin. This enables Facebook to receive information that you have visited our site from your IP address. If you click on the Facebook "Like button" while you are logged into your Facebook account, you can link the content of our site to your Facebook profile. This allows Facebook to associate visits to our site with your user account. Please note that, as the operator of this site, we have no knowledge of the content of the data transmitted to Facebook or of how Facebook uses these data. For more information, please see Facebook's privacy policy at https://de-de.facebook.com/policy.php.
EEA (European Economic Area)
If you are a resident of the European Economic Area (EEA), you have certain data protection rights. If you wish to be informed what Personal Information we hold about you and if you want it to be removed from our systems, please contact us.
Consent
By using our website, you hereby consent to our Privacy Policy and agree to its Terms and Conditions.
Contacting us
If you have any questions about our Privacy Policy, or if you want to know what information we have collected about you, please email us. You can also correct any factual errors in that information or require us to remove your details form any list under our control.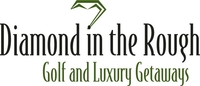 Please note: Great Britain & Ireland Travel was formerly Diamond in the Rough Golf & Luxury Getaways.